To get admitted to the school/college of your dreams!
All of the products and services of Ivybound Consulting are designed to enable and empower you to successfully tackle every curve of your admissions journey and help you get admitted to the college of your dreams!
Choose the one the best suits you at this time.
If you need further assistance, please reach out to us at [email protected].
Be CollegeBound with IvyBound,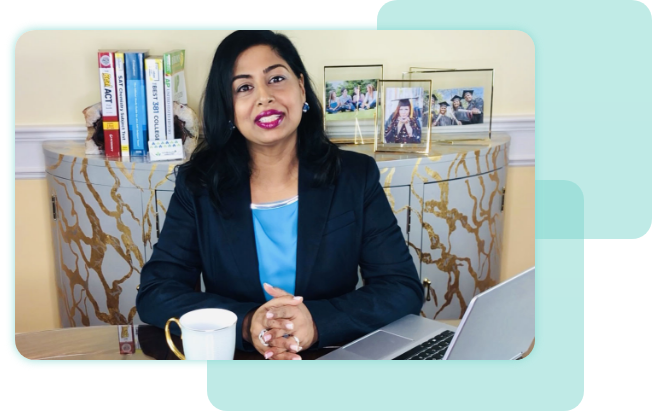 Early v. Regular Admit Rates of the Top
50 Nationally-Ranked Universities and
Top 50 Liberal Arts Colleges
Applying to college and not sure what the admit rates of the colleges of your choice are? Download two easy-to-use documents in which the early, regular and total admit rates of each college are found, calculated and placed in an easy-to-follow spreadsheet. Keep this spreadsheet handy when you are creating your college list with reach, target and safety schools. With this purchase you will download one spreadsheet with two documents:
Admit Rates of Top 50
Nationally-Ranked Universities*
Admit Rates of Top 50
Liberal Arts Colleges*
*Ranked by US News and World Report. Most recent data is for the Class of 2022.
Return Policy: No Refund Policy
Online Course
Applications that get

You

admitted
This easy-to-follow, online course removes some of the stress, worry and anxiety the application process tends to create while empowering you to craft winning applications that are unique to you!
Applications that will get you Admitted! is the only "College Application" comprehensive, step-by-step program of its kind that looks at the college application in its entirety while guiding you on how to create and submit your applications on time so that you are admitted to your best fit colleges!
Have burning admissions questions?
Lost? Need support and guidance?
Don't know how to stand out from other applicants?
Join our community of highly-curated high schoolers and their parents, who are helpful, motivated and super-supportive members, successfully trudging through their college admissions journey. Have your burning admissions questions answered immediately.
For a complete list of benefits you will receive when you join this like-minded group of high schoolers and parents, visit the Facebook Page.
Essay Review and Editing Service
Write compelling and engaging essays that help your application get admitted!
Crafting a distinct narrative which resonates your unique voice and personality is essential to set yourself apart from other applicants. Understand the different essay prompts and which ones clearly speaks your story to the admissions officer. Help to strategically answer supplemental essays, specific to the college at hand. 
IvyBound advisors will work with you through the entire writing process, from brainstorming to several drafts to a polished piece that can be uploaded on the online application. Purchase a 2-hour package.
Additional hours after the
2-Hour package is $150 per hour.
High School One-on-One Counseling
Applying to various high schools is a daunting task with the requirements being different for each school. Essentially, you may be taking various standardized tests, filling out separate applications, and writing multiple essays. We have mastered this overwhelming and stressful process. IvyBound advisors help create a well laid out plan so that the student does not miss any deadlines, fulfills all the necessary high school requirements, and puts their best applications forward.
Expert admissions advisors at IvyBound Consulting will work with the student craft a cohesive High School Application Package.
Set up a free 30-minute meeting to discuss how we may help your child get into the high school of your dreams!
College One-on-One Counseling
With our comprehensive admissions planning and preparation, each student's strengths are solidified and promoted to create a robust application that expresses the individuality of the student, helping the applicant to stand out. IvyBound admissions advisors will help you through the entire process, so when the time comes for you to put your best application forward, you have a strategic competitive edge.
IvyBound admissions advisors will help you plan ahead, stand out from your competition, and be IvyBound!
Our services are divided into two major components of the college application process:
Both constituents are building blocks to craft a solid college application and empower you to become a candidate that the colleges cannot resist. With all the necessary steps followed, you will be a sure admit to the colleges of your choice.
Set up a free 30-minute meeting to discuss how we may help your child get into the high school of your dreams!